Your Majes-tea!
Don't get left out, get some china in, make some tea and dry up with your wedding teatowel
Collecting royal china and paraphanalia isn't just the premise of the old you know. I admit the image is an dusty one – check out my own Nan's collection of royal wedding china through the ages, I'd honestly not taken any notice of it until now…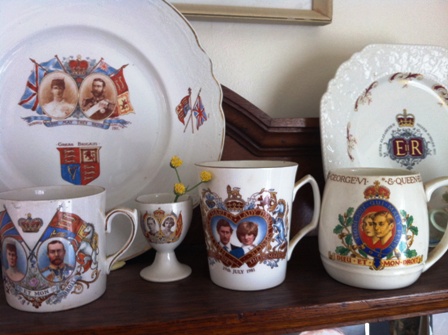 But, no there are some rather lovely cool items out there too and as the wedding is merely hours away this is the last chance I have in my mission to bring you the best and funniest bits of memorabilia available. But I've saved the most traditional to last – what could be more traditional than the royal wedding teatowel? And besides you'll need something to dry up all those bits of china…
After the pomp and circumstance is over you'll surely be wanting to buy something to remember your day? I have to say I was a bit cautious, I mean who even needs teatowels now in the age of the dishwasher but it seems everyone has still tried to bring out the wittiest, most poignant or most irreverant towel, and as the Lord Chamberlain has banned the real couple's faces on any such item which has meant the need for a bit more creativity…
Designed by Maria Holmer Dahlgren this chic linen 'I Do' towel is full of detail and a bit different from your usual! Or what about 'Love Is In The Heir'. Very sweet. Both available from hunkydoryhome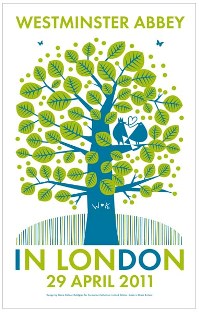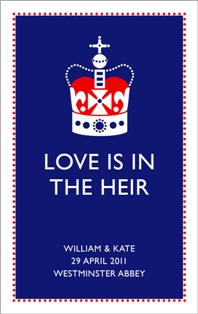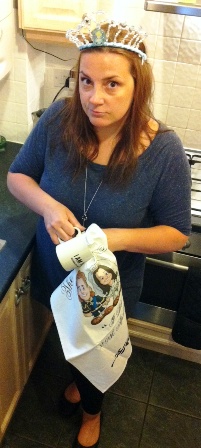 For something a bit more traditional the folk at Tetley Tea have an 'I Brew' version with profits going to the Prince's charitable foundation. Very good, especially as it was predicted today that there will be mega power surges during the day as we take advantages of any downtimes to put the kettle on. Well what's more British than a cup of tea hey?
I myself will be drinking tea continuously from 8am until 1pm when I shall switch to bubbly just in time for the balcony kiss and fly past. Well it's rude not to.
And as for my old Nan? Well she's not buying any wedding china this time round, she's not so sure she agrees with William's choice of bride!
Remember you can join us for the action live on Friday - we'll be streaming, blogging and commenting all day: http://live-coverage​.royal.uk.msn.com/
Alice Wright

Alice has written for MSN for a couple of years focusing on TV and celebrity stories, as well as managing the MSN Reality TV Twitter account.