Kate Middleton and Grace Kelly
Was wedding dress inspired by film star princess?
The best kept secret of the royal wedding was that Sarah Burton of Alexander McQueen had designed the dress that Kate Middleton wore as she joined the Windsor family.
Within moments of the garment's first appearance, Twitter was alive with suggestions of possible inspirations.
And the verdict of the internet - that the Duchess of Cambridge looked strikingly similar to a princess of Monaco.
Judge for yourselves.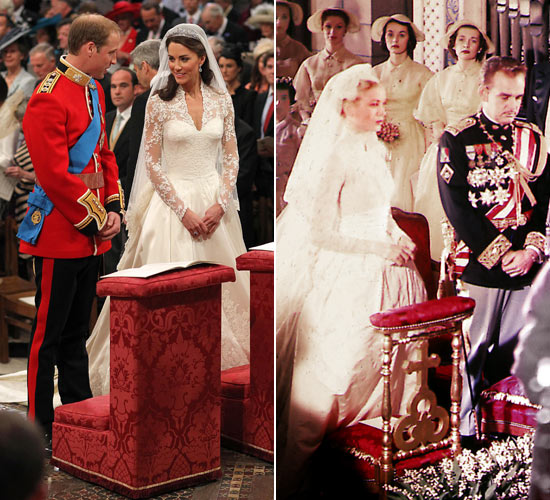 Kate Middleton arrived in a Rolls Royce at Westminster Abbey.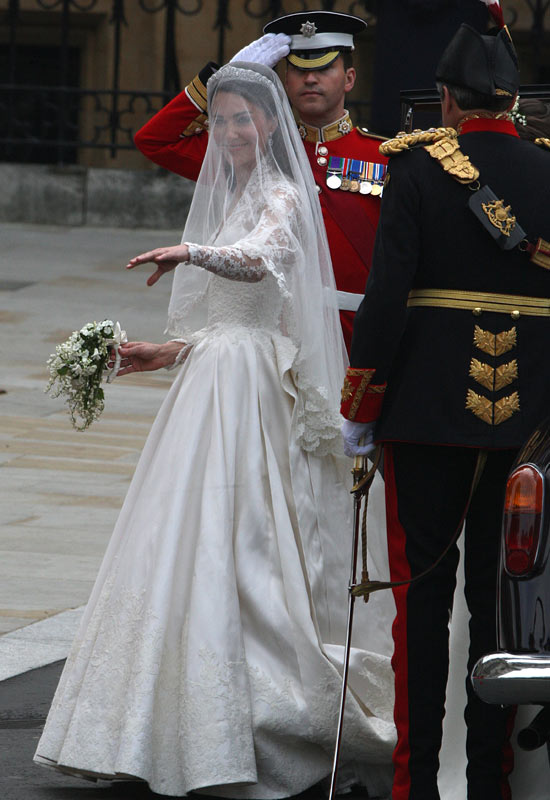 In similar fashion to Grace Kelly's arrival at the Cathedral in Monaco exactly 45 years and 10 days before.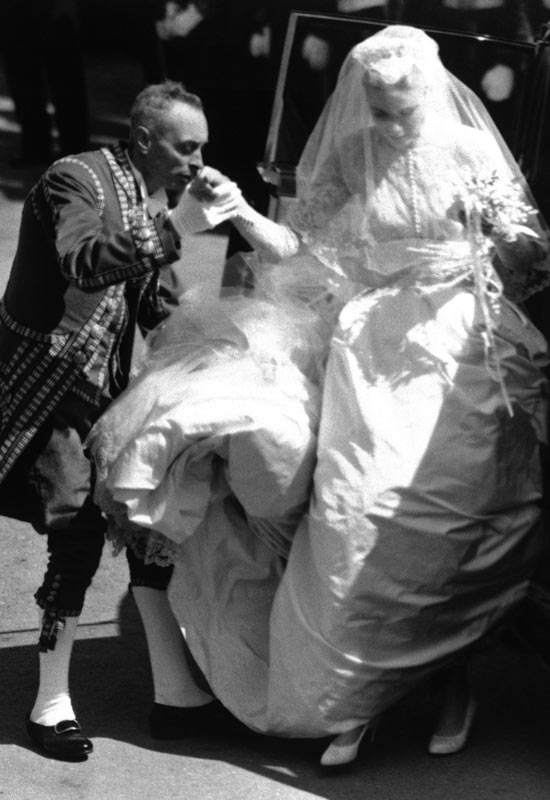 Grace Kelly was beautiful there is no disputing that fact but Princess Catherine was breathtakingly beautiful and the dress was perfect in every way!  Much preferred Catherine's dress to Grace or Diana's.  Beautiful dress, beautiful woman, beautiful day!!!  God Bless you both William & Kate! :)

Why this obsession with Grace Kelly apart from the lace sleeves Kates dress was nothing like grace Kellys it was a stunning dress and Kate looked beautiful as William told her when she reached the altar a lovely service tasteful & not over the top well done Kate & William u sure did it yr way I wish u both all the happiness in the future

A fantastic day that highlights the British love of our "ROYAL" heritage and traditions. I saw many people in the crowds celebrating the occasion but the big disappointment is that the TV interviews centred entirely around "White British". There were Asian and Afro-Caribbean peoples clearly out in huge numbers, yet i did not see or hear a single ethnic interview. I myself am "White British" and a Royalist through and through. I have lived and worked all my life with people of many different origins,back grounds and religions. This is their country and their celebration too, yet the TV didn't think it important to speak to any of them. A great day for the Royal family, for Britain and for all that is British. But shame on you - "BBC". Had there been Asians rioting you would have made a meal of it, but Asian etc celebrating along side everyone else is not something worthy of your time. 

Kate looked wonderful, but when it comes to beauty, Grace outshines them all - even after all these years.
Never was or has there been such a beautiful, elegant woman who so sadly died too young. 

Still remember her when she attended Princecess Anne's wedding and she completely stole the show overshadowing everyone with her beauty and outfit
An old-fashioned wedding dress:
The dresses have the same style. Both dresses have laces on top and they are very simple on bottom part. Kate's dress is not so buttoned up and it is a good choice. Kate's dress has many more details for example tucks which sustains the simple look but gives a perfect decline.
I do not think the dress accentuates Kate's body. It is bad for her. Especially the top does not accentuate her bust but the opposite.
Kate's dress is not my style of wedding dress but it is not important what anybody else think. Most important is that Kate feels beautiful.
Are you sure you want to delete this comment?
Alice Wright

Alice has written for MSN for a couple of years focusing on TV and celebrity stories, as well as managing the MSN Reality TV Twitter account.