Kate & William, the book, the movie...
Chocolate boxes and Chardonnay at the ready girls...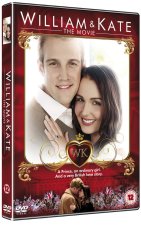 I thought had better do it. Yes, last night I opened a bottle of white wine and put on 'William & Kate: The Movie'. This made-for-TV US movie has already been on our screens and is out soon on DVD, have you watched it? Did you enjoy it? Would love to know your thoughts.
I was surprised how quickly the time flew by as I became immersed in the simple story we already know so well, or maybe it was the wine going down too easily? As a guilty pleasure it is perfect viewing, but then I adore those big 80's TV serialisations like The Thorn Birds, A Woman Of Substance and Lace etc, and this wasn't far off. Full of crass quotes ("well I'm just the spare, not the heir"), simple signage (the bitchy girls drink wine whilst Kate sups pints) and a ludicrous depiction of the royal family who apparently do nothing but go shooting or get changed for dinner ("Welcome to my world" says Will) it's certainly easy to watch.
Documenting their early relationship at St. Andrews, through their brief split and then quickly into the proposal there is little to challenge you here but that's not why you'd watch it. A lot is made of the differences between them and of the media intrusion but other than that it's pretty straightforward viewing. I've already mentioned how kind the film makers have been to William, choosing a very handsome actor for the Prince's role, and how Carole must be thrilled to be played by an ex-Bond girl but I thought the casting for Kate was mad! Her accent was all over the place and the giggling was horrendous. Talking of mad – am not sure I believe that Kate jumped in the river to swim back to the Prince for a reconciliation? Maybe we'll never know, maybe its poetic licence?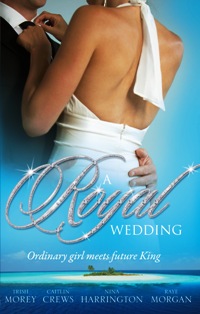 But still, if you get a chance to watch it, do it, I've heard it described as a potential 'cult classic' and it certainly is a guilty pleasure (just make sure you add some wine). And if you fancy another royal guilty pleasure then Mills & Boon, yes that's right the purveyor of romantic tales, has released a book called 'The Royal Wedding' featuring four short stories about an ordinary girl who meets a prince and falls in love. You couldn't make it up!
To follow our rolling news coverage and live blog see here: http://live-coverage​.royal.uk.msn.com/
Remember to tag your tweets #royalwedding to be included on our twitter feed!
Our royal wedding special page: http://royal.uk.msn.​com/wedding/
Alice Wright

Alice has written for MSN for a couple of years focusing on TV and celebrity stories, as well as managing the MSN Reality TV Twitter account.