Pride and Patriotism could be the real winners
Flag wavers take to the streets and spark our interest again the UK!
Wedding guest David Beckham has taken to Facebook today to record a tribute to the couple saying that 'the country needs this'. I couldn't agree more and judging by the swelling crowds outside the Abbey and lining the route swathed in Union Jacks right now many others think the same. All eyes will be on the UK tomorrow and if there is one thing we do well surely its a royal wedding? Maybe we do have something to be proud about?
Despite the naysayers and those 'not bothered' by tomorrow it seems that a groundswell of love, interest and excitement (and am I allowed to say patriotism?) has blossomed around this wedding in the past 24hours. Kate and William have said themselves that they have been 'incredibly moved' by the public's affection for them.
If this wedding has made more of us take an interest in our neighbours, our history, our country then surely that's a good thing? According to eBay a Union Jack flag is selling every two minutes and traditional gift shop Past Times are reporting a 230% increase in items branded with the national flag and say they are "now seeing more British people embracing the flag" as opposed to tourists. The couple themselves have opted for a British themed wedding too!
How wonderful? We seem to have been in and out of recession, up and down politically, and shaken about by terrible news from all over the world, so what better than a wedding that we can all enjoy to lighten the mood.  I mean who doesn't love a wedding? And if the goodwill and pride lasts longer than the day, then all the better…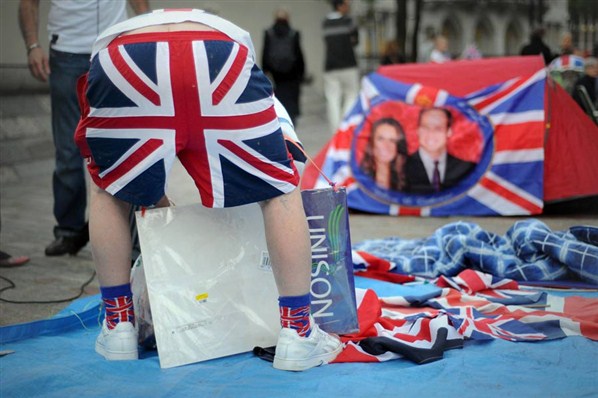 Are you sure you want to delete this comment?
Alice Wright

Alice has written for MSN for a couple of years focusing on TV and celebrity stories, as well as managing the MSN Reality TV Twitter account.